April 22nd 2013 – Kevin Trudeau files for bankruptcy in an effort to avoid paying his fines, fees and jail time!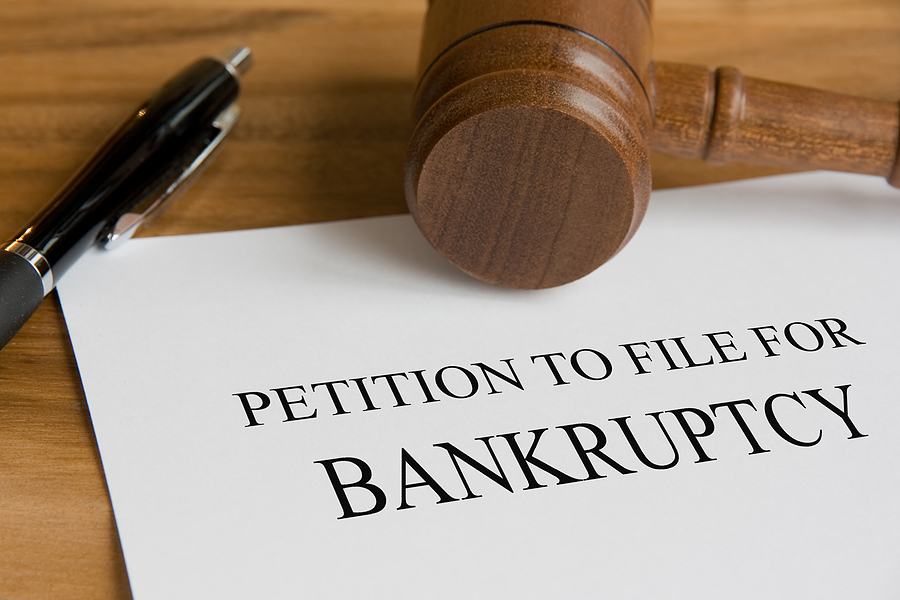 With an upcoming court appearance in the USA on May 21st, Seminars in Switzerland, no GIN updates, a lessening member base and an upcoming ABC News Story – it seems Trudeau is laughing all the way to the bank! Claiming he is broke, right after Dream Weekend, where no doubt, he pocketed thousands and thousands of dollars from sales of materials, upgrades and various other sources!
It remains to be seen where the presiding judge, The Honorable Judge Gettleman who is overseeing Trudeau's court cases, goes with this latest attempt at duping the court and legal system.
As Mike M (a former GIN Member) noted:
He help bankrupt nutrition for life he also bankrupt the pool tourney and never paid winnings as promised do you see a pattern here?
Yes, indeed there is! And he never went to jail for the fraud in those events either! He simply moved on to his next scam and took all the suckers with him!
Justice advocate Abe Husein had this to say:
MAJOR GIN UPDATE!!!!! Kevin Trudeau, the "billionare" who has so much success in life and can teach everyone how to become a millionare, has declared BANKRUPTCY today!! Why did he declare bankruptcy if he has the financial backing of a "GIN council" of 29 other billionares??? "Who do u listen to?"

U don't listen to a person who has had business failure after business failure like Kevin Trudeau! He is leading the few remaining GIN members into bankruptcy, right along side him! Looks like we will be seeing the GIN zombies in the poor house with kevin and the "GIN council"
Very good points indeed! And you have to wonder how he can dare claim bankruptcy when you see pictures like this: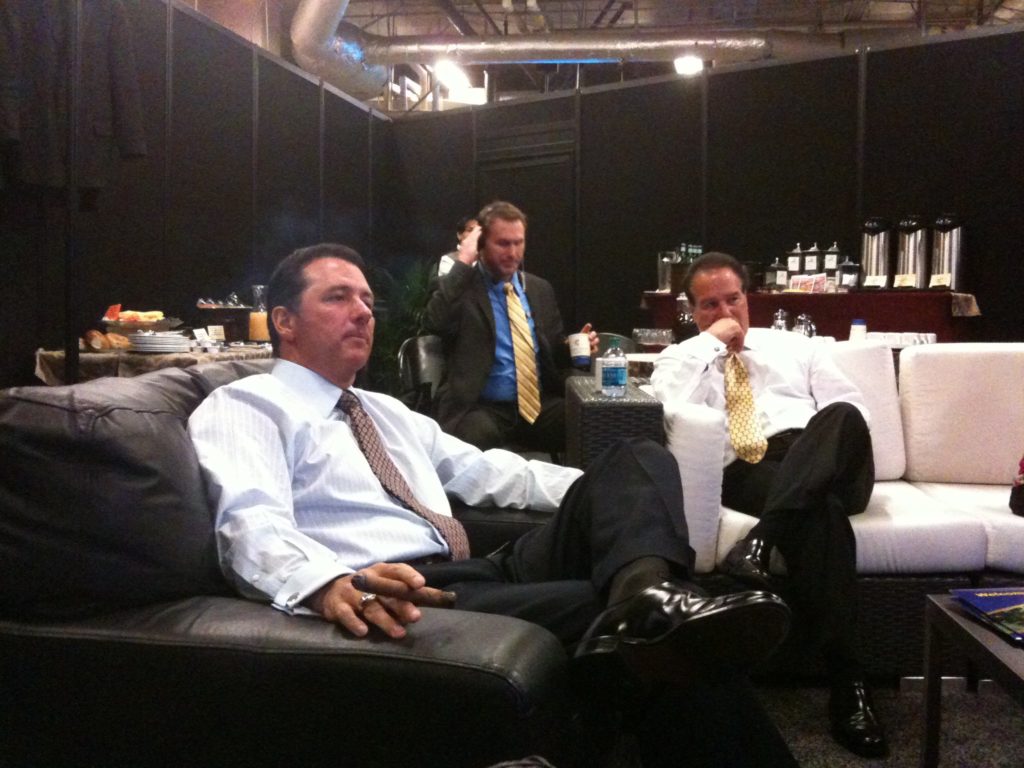 Must be a pauper cigar, cuff-links and suit, I guess!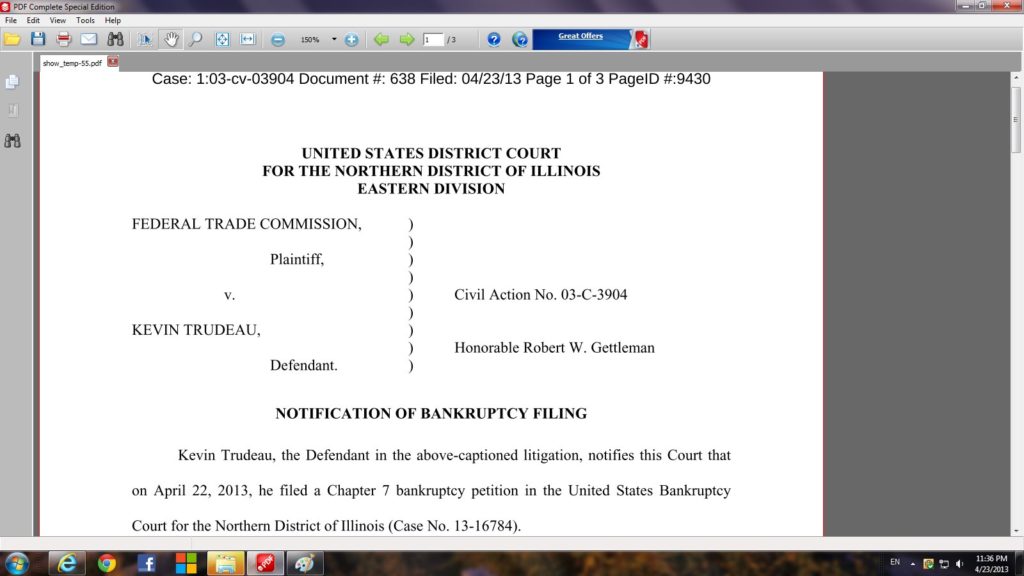 The screen shot provided by Abe Husein, of the application for bankruptcy filing.
UPDATE: Case moved to new judge:
Click Here to view screenshot Thanks to Connie Schmidt for this post on her site.