After their recent scandal, you'd think Nissan Motor Co. would be bending over backwards to please customers and keep them!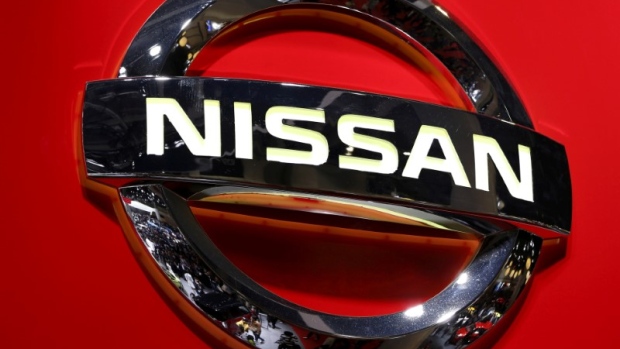 [dropcap]I[/dropcap]n November 2017, Nissan Motor Co. was in the news due to a scandal that hit them hard globally. Long story short, they were using unqualified workers to check the quality of their vehicles, with many of these vehicles being recalled as a result.
In this story by The Telegraph, you can see a picture of Nissan boss Hiroto Saikawa, giving a half-ass bow in apology (something the Japanese like to think is an okay gesture when apologising or showing regret), his hands very relaxingly hanging by his sides.
As a long-term resident of Japan – 18+ years – I have learned a lot about the culture and service industry here, the least not being that there is basically absolutely nothing given free here. You can walk into just about any store and see something on offer as if it's saving you money, but isn't doing anything of the sort. And that's just part of the mindset here.
For Nissan, they were ordered not to release any new vehicles from their 6 factories here in Japan, after a further inspection by government officials, found that Nissan was still violating production standards.
In October, Nissan was forced to halt car shipments and production at all six of its car assembly plants in Japan after finding that invalid inspections had continued at most of the plants even after the company said it had fixed the problem.
~ The JapanTimes online article found here.
[dropcap]L[/dropcap]ast year, October 2017, my beloved Nissan Fairlady 350z, 35th Anniversary Edition (2005), blew a huge hole in her radiator, and needed extensive work done to replace it, check the engine for warping due to overheating, and thus – replace the head gasket, pipes, belts, etc and put in a much needed new clutch. For this I was told the cost from Nissan would be a whopping ¥650,000! (approximately $6,500 for argument's sake.)
Fast forward to December 2017 when the vehicle was (finally) returned to me and I paid the first instalment as agreed between myself and the $tealer$hip, of ¥50,000 (about $500). I informed them that I would be flying home for the Christmas period, back in January with another payment, and went on my merry little way.
Fast-forward again to this month, February 2018 and I'm sitting in the Nissan showroom with my partner while her Nissan Leaf is charging. A member of staff comes over to me and states that:
Headquarters has demanded that you pay off your loan on the vehicle repairs as quickly as possible. I'm very sorry for this.
Somewhat shocked and perplexed by this sudden demand, I reminded them about our agreement and they had the nerve to ask me which member of staff gave the okay for the payments by instalments. I then pointed out several members of staff and they asked me to give an approximate date by which payments would be done, which I did.
The resulting argument between me, the staff member and my partner, left a very bitter taste in my mouth.
I should point out that also in December, while driving the Nissan Leaf my partner owns, we were leaving a local store carpark when the brakes failed!
We promptly called Nissan and they sent a tow truck with a courtesy car. Two weeks later, they called us to pick up her car and off we went.
Now, given that little is known about the long-term results of using a car like the Leaf due to it only being approximately 5 years old since its debut on to the car scene and market, and given Nissan's recent scandal of unqualified vehicle inspections, you'd think that Nissan would have the decency to accept there was a fault with the Leaf.
But no, they did not.
In fact, although they replaced the brake system on her vehicle, they stated to us that:
We could find nothing wrong with the braking system, even though our own mechanic could not easily stop the vehicle when loading it on the flatbed recovery truck. We could not verify your claim that it stopped working correctly, but we have replaced the system at no cost to you.
So even though according to them, there was nothing wrong with the braking system, despite their own mechanic being unable to activate the brakes on pick-up of the vehicle, they refused to accept our story but replaced the system anyway, and had the audacity to make it seem like they were doing us a favour by not charging us! Yeah, Nissan – that Leaf is still under warranty.
So it seems that Nissan, while making great vehicles, has joined the foray of Japanese companies coming to light for fraudulent business practices. (How Kobe Steel got away with it for so long is another story).
And given their urgency to repair their image with the consumer, for me at least, this personal episode, has ensured that I will never use either the dealership or Nissan directly, ever again. I've spent $1000's of dollars on my Z to keep her roadworthy, as many Z enthusiasts do. I've always placed trust in Nissan for providing the right kind of service, parts and financing over the years. But that has been dented.
Both my partner and I will not be buying another Nissan vehicle from our local (or national) $tealer$hip (dealership) ever again. Indeed, she's already eyeing up a Volvo or a Mazda for her next purchase.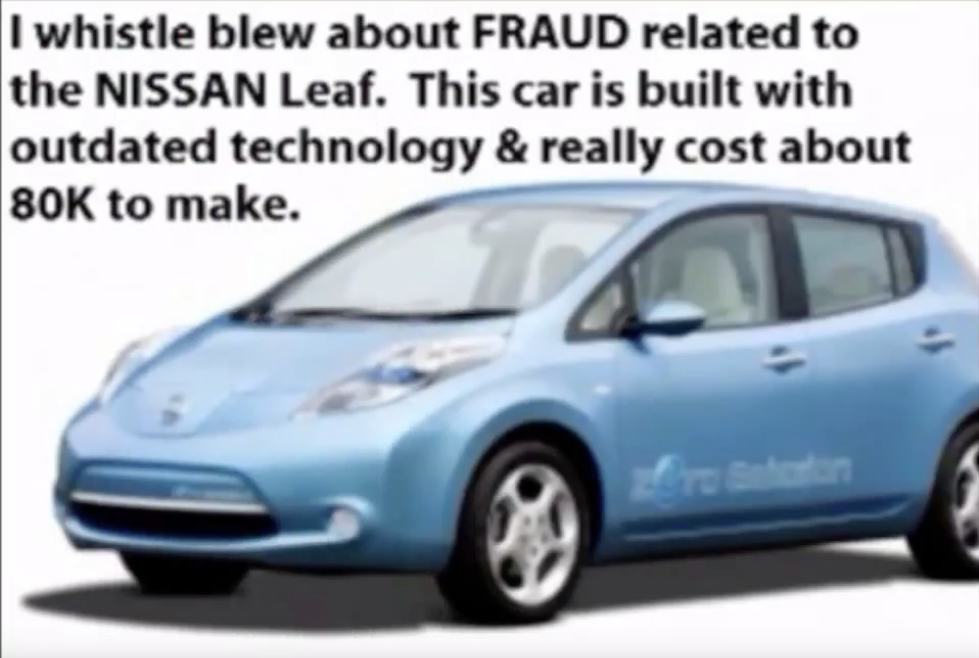 Nissan, I may only be one consumer, but all it takes is just one person to have their trust misplaced by you. Others do take note and I'm sure there are 1000's of consumer stories out there that are far worse than mine. I just wanted to put my story out here for the world to see, because I can.
I'd be wasting my time waiting for an apology from Nissan, but then again, looking at the picture I mentioned at the top of this article, I wouldn't want their half-baked-please-forgive-me-for-terrible-service-I-really-mean-it bow/apology. Hands by your side firmly Mr.Saikawa, you of all people should know better!
UPDATE: FEBRUARY 12th 2018:After a weekend away in the snowy plains and mountains of Hokkaido, then flying back to our home area via Tokyo, we stopped off at a NISSAN dealership, to charge the LEAF. Whilst inside, there was a couple with a baby and the father was in an argument with the staff, demanding that they give him a new battery! The $tealer$hip of course, wanted to charge him approximately $300! On hearing his plight, I meandered over to where they were talking and asked if his LEAF was approximately 5 years old. It was. I then told him that ours was having the same issue, at which point, NISSAN staff tried to shoo me away.
Really, Nissan? You're going to try and shoo me away? Uh Uh!
The young father became irate with the staff and told them to leave me be. He wanted to know more about our situation with our LEAF.
After explaining the problems with the battery and the brakes, as well as a weird spring-like noise from the engine area once you start to drive away, the guy bowed, thanks us and told NISSAN staff in no uncertain terms that they would be fixing his LEAF for free, and to get his family a courtesy car immediately.
This was followed by the NISSAN staff agreeing behind some of those half-assed bows they clearly learned from their glorious leader Saikawa. The family said thanks to us again and walked outside.
We followed several minutes later to stop charging ours, followed by some clearly vengeful thoughts behind the eyes of the staff as we walked out.
Albeit behind those half-assed bows.