In the Batman movies, one of Batman's arch-enemies is 'Two-Face', the character which is caring on one side and evil on the other. I'm nominating Leonard Coldwell for the next role of this character. He's a born natural!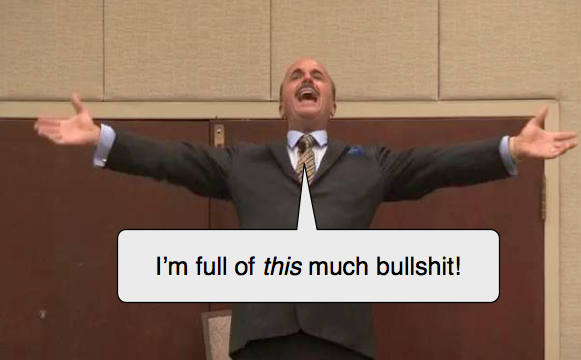 Well, it appears Lenny is up to his old tricks again folks! Yep, he's resorted to name calling again, and for what? Simply because myself and others, have been revealing him for the crackpot lunatic he really is!
In the following screenshots, you can clearly see for yourself, that Coldwell is portraying anything but the image you would expect of a professional "doctor".

It's a little blurry, but as you can clearly see, he is still referring to Cosmic Connie as a "former prostitute", which he has been doing for some time now.
And he lovingly refers to me as "a mentally retarded dangerous psychopath named MaLooney or so". Not sure though that if I was in that state of mind, if I would actually be capable of being "dangerous" or indeed, being a psychopath! (perplexed look)
And all this from a dwarf who used to call me "brother" So-li-dar-nosk! So-li-dar-nosk! Oh, sorry, can't stop thinking of Margaret Thatcher since she passed away the other day…just had flashback to crazy strikes.
Coldwell and Trudeau in happier days.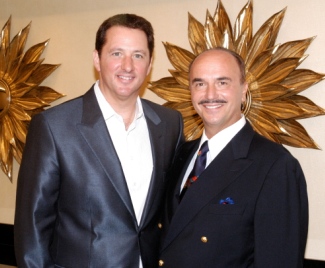 But then again, it shouldn't come as a surprise to anyone that Lenny has turned on me and others. He's been doing that for years! Most of his relationships don't last more than 2 years, with the exception of those he's partnered with to fleece people of their hard-earned cash! As was the case with Kevin Trudeau. All the while he was working for KT with GIN, Coldwell was happily taking approximately $20,000 per month from his former employer and bff (best friend forever)while knowing that the whole thing was a scam in the first place.
Birds of a feather and all that!
And he's still making claims that Trudeau is for sure going to prison. Even though he has actually not yet been sentenced since October 2012, when Lenny made that claim that he would "for sure go to jail":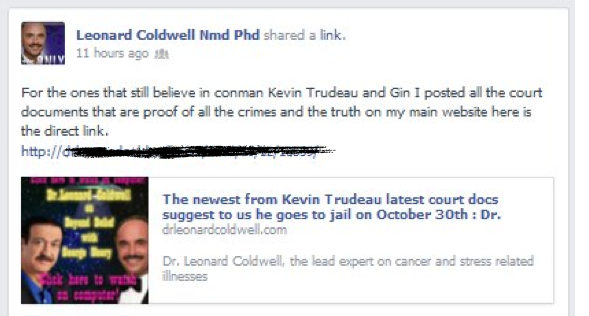 More to come on this story very soon. But I'll leave you with this parodic-advertisement: (click the image to enlarge if you're unable to see the one below.)