The world's richest fake doctor is looking for an assistant and you'll be bloody grateful for the salary you working class scum!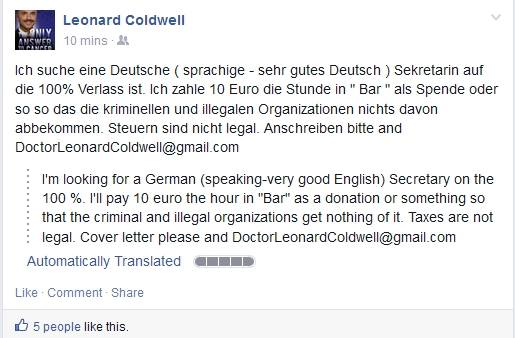 Don't miss this amazing opportunity folks! Heck! If you're female there might even be free health checks and energy transmissions or no charge on your hotel room if you share! Discretion preferred – can't have the pesky IRS asking questions about tax-evasion!
Hmmm…maybe this is why he's worried about someone snitching on him?