Leonard Coldwell pursues his claims for damages against blogger Salty Droid. While his minions still think I'm part of the case!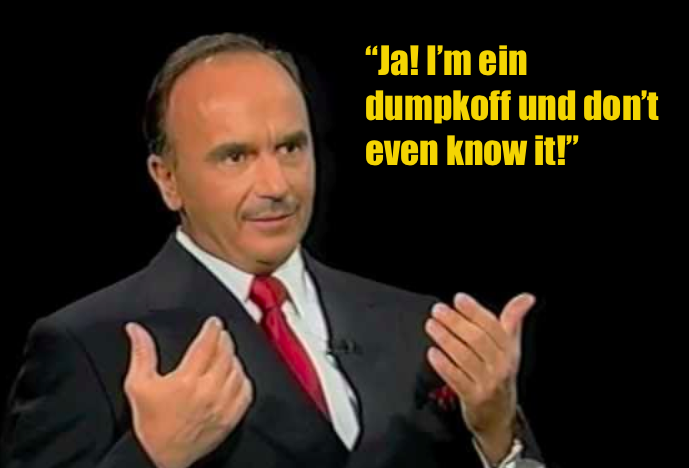 The saga continues, folks!
In this story, I brought you the dumb attempt by Leonard Coldwell, fake doctor and alleged sexual hands on healer, to try and scare me off from blogging about him, with his idle threats of Interpol, federal charges, etc.
It appears now, that Coldwell has decided to pursue the case against Jason Jones (Salty Droid), having the proposed letter from the law firm dumb enough to take his case, and have their name dragged through the dirt with Coldwell's already negatively known image, processed for legal action.
Abe Husein still thinks I'm part of the case and that I'm being sued. I'm not, as I stated previously, and I'm not even mentioned on the letter or anywhere else, other than in Loony Coldwell's email header.
Abe didn't post the letter up, but implied that I was being sued along with Jason Jones, whom Coldwell also believes is Omri Shabat.
He isn't.
This is going to be a great day in court for those who have been bringing you the news about the true facade of Coldwell!
In Loony's mind, a court case only ever goes one way – his. In law however, it goes both ways, and we'll have to wait and see how Jason responds, if indeed he even does.
As a letter of this sort has to be physically served on someone, on paper, I'm curious whether Jason even received it, given that he hasn't lived at the address that Loony believes he is at, for well over half a year.
In the proposed letter, Coldwell has laid out his claims for damages, not realising of course, that he has to actually prove he has been damaged, physically, mentally, professionally, financially, etc. And there are plenty of us out here on the Internet that can and most likely will, bring many of Coldwell's prior postings, quotes, etc, to the table if needed, in order to back up any counter-claims.
Nowhere on the internet have I or anyone else seen evidence of Coldwell losing business as a result of any blog or post. Indeed, he claims his medical practice has been damaged financially due to a loss of business, but two points here: first, don't you need to be a qualified MD to have a medical practice? and two, I seem to recall Coldwell himself telling people that he gave back his Medical degree out of disgust for the profession. Either way, I'm pretty certain he's not qualified to have a practice of this kind. Please do feel free to comment below and educate me with the local laws of the US if I'm incorrect.
But then again, nowhere on the internet have we seen any evidence of him curing 35,000 people of cancer; curing 100,000+ people of smoking; any of his medical writings in prestige medical journals such as The American Journal of Medicine, as he claims he has done; no evidence of his Ph.D's (not including the Humanities one awarded him from a non-accredited university; etc.
Coldwell has quite probably, just given himself the rope to hang himself, as any court battle will very likely require him to prove the above, and open his books to reveal his alleged wealth or loss thereof.
In the previous article I wrote about this, I said I didn't want to mention the name of the law firm taking this case, just in case they didn't take…the case.
Well, now they have, so now I can reveal who they are:
Dennis J. Kellogg, Attorney for Plaintiff
THE LAW OFFICE OF DENNIS J. KELLOGG
105 W. Madison St., Ste 1300
Chicago, IL 60602
Phone: (312) 782-XXXX; Fax: (312) 855-XXXX
This is the same law firm I spoke with on the phone last week, after receiving Loony's email. And as I said, they were very nice to speak with. The 'deal' with them was, that until they decided whether or not to take the case, I would not publish their names. As they have decided to go ahead, so have I.
They're an Accident & Injury firm for the most part, but do occasionally wander into the territory of cases such as Loony is trying to bring. Let's hope their reputation doesn't go up in smoke when the court starts to see the reality behind Coldwell, and his previous history.
One social-web member took the original per-se document and made his own parodic version of it. It's a lot more apt and pretty much accurate. (Clicking this link will download the document to your computer – it is safe).
Brief mention of the impending case was mentioned on this site. Seems the writer had little else doing that day.
While Connie has her own take on this unfolding drama, and then some.
As happened in Germany under the guise of his original name, Bernd Klein, when he tried suing a woman there, which backfired when he couldn't keep his mouth shut and operate within the law, Loony is doing so again here with idle threats, ludicrous claims and false statements. He's hanging himself and doesn't even know it, and we've got front-row seats to watch it happen! 🙂