After he was briefly jailed for failing to disclose a monetary transfer from his Australian bank account, defying a court order to declare all savings, income and luxury items to the receivers, U.S. District Judge Robert Gettleman has had enough and limited Trudeau's income.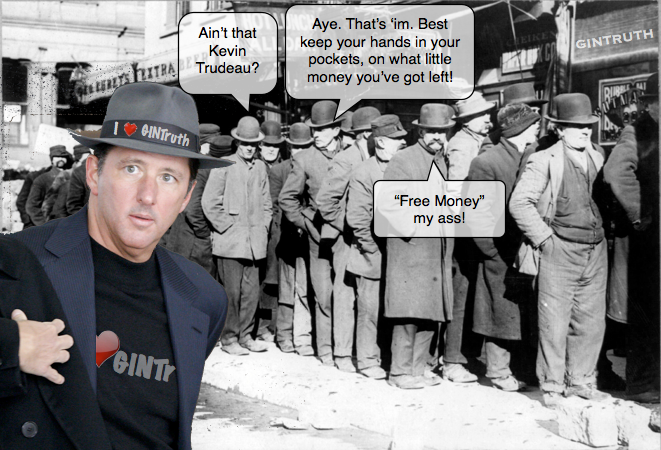 Kevin Trudeau is no stranger to contempt of court orders, and in the past he has toyed with the courts like a kid with matches.
Only this time, he burned his fingers and is now paying the price (no pun intended).
The quote below is from the ABCNews website. You can see their full video report here.
A federal judge in Chicago today decided to suspend monthly allowance payments to Kevin Trudeau, the controversial author and late-night infomercial salesman, because he violated an asset freeze by tapping into an Australian bank account to pay for cigars, liquor, organic meats and expensive Vidal Sassoon haircuts.

"It's not that I want Mr. Trudeau to starve and be homeless," U.S. District Judge Robert Gettleman said. "But when the orders of this court are constantly being violated, willfully violated, this has to be brought to a head. It's not going to be pretty."

Trudeau, who was found in contempt earlier this year for failing to pay a $37.6 million sanction for deceptive infomercials, had been receiving a monthly stipend of nearly $5,000 to cover ordinary and necessary living expenses, while a court-appointed receiver worked to uncover potentially hidden assets.

But Trudeau's unauthorized spending, which earned him a night in federal custody last week, and new evidence that Trudeau held $73,000 in a previously undisclosed online gambling account, prompted Gettleman to pull the plug.

"To me, that just keeps adding on and adding on to the deceit," Gettleman said from the bench. "The facts suggest that Mr. Trudeau has not been truthful."

The Federal Trade Commission, which has sued Trudeau multiple times over the past 15 years, pressed the judge to put Trudeau back behind bars to pressure him into compliance.

"Trudeau stood here last week and said he was penniless," FTC lawyer Jonathan Cohen said, referring to Trudeau's statements in court after he spent the night in jail. "He can't be trusted. That is why a coercive sanction is necessary."

For the first time since taking the job seven weeks ago, the court-appointed receiver agreed with the FTC that incarcerating Trudeau offered the best chance of recovering assets, citing ongoing concerns with Trudeau's "troubling credibility issues."

The receiver, Kenton Johnson, the executive vice president of Los Angeles-based Robb Evans and Associates, told the court that Trudeau continues to assert that he has little personal knowledge of his finances, contending that others had been handling his money for years.

Trudeau's attorney, Kimball Anderson, countered that Trudeau has signed everything he has been asked to sign, and answered every question he's been asked to the best of his ability.

"Mr. Trudeau has responded to dozens, if not hundreds of requests" for information, Anderson said.

The FTC, he added, is in a "whipped frenzy" to incarcerate his client, who has maintained throughout that he does not have assets available to pay the sanction,.

Though Judge Gettleman decided against sending Trudeau back to jail, he was very openly considering it. He ordered Trudeau back next week for another hearing and warned him that he "was very close to being exactly where the [FTC] wants him. You reach a point where there is nothing else to do."
©2013 James Hill via NIGHTLINE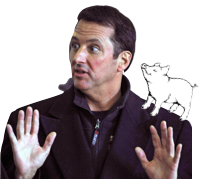 Loony Lenny Coldwell is still on his own deluded warpath, calling for the Receivers to be investigated for fraud, saying that all those that were involved with GIN should be investigated. Sometimes this stuff just writes itself!
And I read someplace from a Trudeau supporter, that they think he looks so young for his age. Doesn't look any different than any other Turkey-necked mid-lifer IMO.