Going through some old posts and realised that this story needs more attention and women especially, need to read the enclosed document/quotations.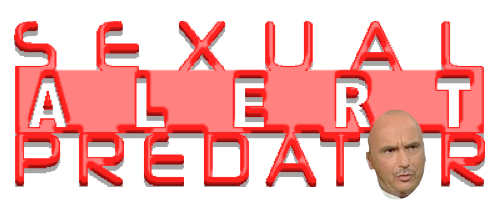 While it's not new news, indeed, the incidents reported stem back from as far back as 2005 and 2006, and it's been reported numerous times on various websites such as here, here and here.
After doing my usual rounds on the site, I realised that this story was slipping into obscurity and with Coldwell desperately trying to rattle his saber at people like me, in an effort to make sure the gullible amongst you part with your cash, it seems only natural to be sure to bring this to the forefront again, to show this bald-headed, pot-bellied, arrogant-mouthed, fear-mongering liar, for who he really and truly is.
Click here to read part of the original police report filed against Coldwell, claiming sexual harassment and abuse.
Here is the main part of the report as recorded by the police department handling the incident:
On April 17, 2007 at 1628 hours I responded to the lobby of the Mount Pleasant Police Station in reference to a report of suspicious activity. Upon my arrival I met with the complainants (names withheld). They both stated that the same incident happened to them. I asked them what the incident was and (name) stated that Mr.Coldwell, the suspect, is claiming to be a doctor and told her that she had cancer.
Keep in mind folks, that absolutely no medical checks had been carried out in a legally registered hospital, for the determination of confirming the findings of cancer. It was nothing more than Coldwell's fear-mongering claims in order to convince these women to strip off and get some Hands On Healing! It continues…
She went to several treatments in his home which was in Rivertowne but that he has now since moved to Meridian Apartments off of Park West Blvd. During of the sessions in which he was treating her he touched her breasts inappropriately and then placed his penis in her hand. He then warned her not to tell her husband.
Yeah, because husbands tend to get a little irate about some fake doctor touching up their wife. Wouldn't be the first time Lenny has been dealt with for alleged fondling.
I then asked (name) what had happened to her and she replied the same thing but more. I asked both women when it happened and (name) stated July 2005 and (name) stated July 2006. I then asked (name) what more had happened and said that she wanted a few minutes to get her thoughts together. They both also stated that they did not report the incident because they were in fear for their safety but that they learned he was out of the country and wouldn't be back for a week so they went to the police. At that time I notified CID and Det. Willis then came into the room. I informed him of what the situation was and at that point he stated he would take over. Det. Willis took statements from both women. This case is now forwarded to CID for further investigation, nothing further.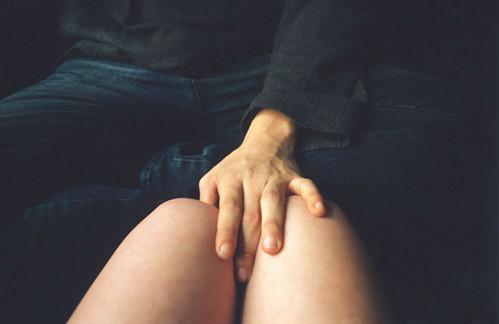 Anyway, I've written plenty on not-a-doc in past posts. The point here is to just bring greater awareness to the sick practice of this disgusting little fraudster of a man. And I'll keep bringing it to the fore for as long as it takes, to stop this guy from ruining more lives with his deception, false claims and fake-quackery!
Hands On Healing.
Women Only.
Husbands not welcome.