One of the key components in the downfall of GIN, was the implementation of their 30% With-holding Tax in the early part of 2012. Alarm bells started ringing around the world as members questioned why and where this 'tax', legally stood, in relation to operations in their country.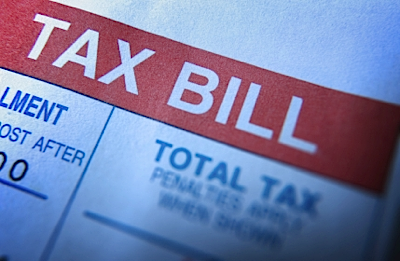 At the time, there was a mixed reaction to GIN's announcement, that all affiliates, making money with the Global Information Network, would have 30% tax, withheld, prior to any payout.
For me personally, this raised a massive red flag, when I emailed the GIN office and asked how they could charge US tax on international members, when each country was/is, subject to its own tax regulations. All I got in response was a vague "We're still ironing out the legality of it all. Hopefully it will be done soon."
As it turned out, only American members in the USA, were required to fill out the necessary details. However, when I was told I would receive no commissions unless I filled out the boxes on the online form, I stated that I was not resident in the US. This seemed to be fine, leading me to think they just wanted any old information.
But, regardless, they continued to withhold 30% of earnings as a tax, in every country, around the world, where they had/have members.
Given the recent court actions involving GIN's glorious leader Kevin-Jong-Trudeau, it appears GIN has been ordered to repay that 30%. Or at the very least, someone in the GIN office has finally found a sliver of guilty conscience, and decided it's time to pay it back, before the Feds come for their pound of flesh!
Here's a recent email sent out to GIN members:
From: Global Information Network
Date: 1 August, 2013
To: withheld
Subject: GIN is reimbursing your withheld taxes!

Dear [edited],

We have great news for you! As you know, GIN has been working over the past month or so to investigate tax withholding regulations. With Members and Affiliates in over 140 countries, you can imagine this has proven to be quite a task. We are pleased to say that we now have a country by country plan, to ensure that we release all withheld funds without regulatory issues for you or the GIN organization.

Thank you for your patience as we continue to work with international tax advisers to be sure GIN is compliant with tax regulations. It is clearly a bigger task than was originally estimated and we'd like to apologize for the ongoing delays.

While, under advisement, we have already managed to release a large number of countries, it will take some time to get clearance for each additional country. Based upon the 50+ countries we have already managed to resolve and reimburse, please find below the schedule of expected authorization to release the remaining countries' funds. If a country is not found on this list, it means that all withholding taxes have previously been released.

July 2013:
Angola
Bahrain
Canada, surname A-E
Chile
French Guiana
French Polynesia
French Southern Territories
New Zealand
Portugal
United Arab Emirates

August 2013:
Anguilla
Belgium
Canada, surname F-L
China
Guadeloupe
Hong Kong
Italy
Lebanon
New Caledonia
Nigeria
Oman

September 2013:
Barbados
Benin
Cameroon
Canada, surname M-P
Colombia
Costa Rica
Dominican Republic
Haiti
India
Jamaica
Japan
Mauritius
Mexico
Monaco
Reunion
Singapore
Sweden
Trinidad and Tobago
Turkey
Uruguay
Viet Nam

October 2013:
Brazil
Canada, surname Q-Z
Cayman Islands
Czech Republic
Denmark
Estonia
Finland
Malaysia
Norway
Philippines
Spain
United States

November 2013:
Afghanistan
Bermuda
Ecuador
Ghana
Namibia
Nepal
Poland
South Africa
Sri Lanka
Switzerland
Taiwan
United Kingdom
Virgin Islands (U.S.)

December 2013:
Germany
Greece
Guam
Hungary
Ireland
Kazakhstan
Kenya
Luxembourg
Slovenia
The Netherlands
Ukraine

Again, we apologize for the delay and appreciate your understanding as we complete research on GIN's international tax liabilities. Our first priority early in the year was to stop your withholdings. In turn, we are aiming to sign off all of these countries as quickly as we can. Thank you again for your patience.

GIN is excited to move forward in the second half of 2013 with amazing new programs! We recently launched a "Get 3" Program for double commissions. In addition, we will be launching our Free Car Program in November (September for Platinum Affiliates, October for Gold Affiliates). Visit www. Gxxxxxxxk. com for further details.

If you have any questions, please contact us at Support@GlobalInformationNetwork.com and a GIN Account Specialist will happily assist you. We appreciate your feedback.

Enjoy your day!

Kind regards,
Lindsay Erazo
GIN Member & Affiliate Services
Angola, Lebanon, Afghanistan, Nigeria? Interesting – pretty sure that's not entirely legal, but maybe a real lawyer would know better than I do. Surprised North Korea isn't on the list too with that little lot! But Ukraine is! Which as we now know, is where Trudeau is believed to have shipped off a large chunk of his illicit takings.
And you have to admire the attempt at the end to entice the reader into their new "Get 3" program as well as the Free Car Program. Or should we just call them what they really are: The Same Old Bull and Hype as Before?
As I recall, members who got the car last time, had to agree to finish the payments after 3 years. But please, do correct me if I'm wrong (Although I do have it officially that one member refused to accept his car when he read through the Agreement.)
Either way, it's all too obvious that GIN knew they were wrong to charge this 'tax' in the first place.
Just another notch in the bullshit board of GIN, folks. Don't expect your tax back any time soon.